With all the jokes about baking bread during the pandemic quarantine, you'd think a holiday named after bread would get a little more attention this year.
But no. Lammas — "loaf mass" in old English — is still one of the lesser-known ancient holidays from pagan traditions.
Happening this weekend, and honoring the harvest season, it is one of the major pagan festivals of the year, marking the end of summer and the coming autumn. Yet, it's so under-appreciated that blogger Jason Mankey wrote a column titled "Why No One Loves Lammas (and Lughnasadh)".
He called it "the ugly duckling" and "also-ran" of pagan holidays, and "the least popular of the cross-quarter sabbats."
"I think it's safe to say that 'nobody cares,' because they don't. Groundhog Day is a bigger deal," Mankey wrote. "I've never turned on the news to find a story about how people were celebrating Lammas today, yesteryear, or hundreds or thousands of years ago. It's just not on our radar."
His column is actually deeply thoughtful, exploring a wide range of factors that may have diminished Lammas' draw over the centuries. Those factors include urbanism, the lack of simultaneous mainstream and/or Judeo-Christian holidays this time of year, the lack of compelling stories and lore to accompany the holiday , the heat of the season, the sheer labor required during harvest season that leaves little time to party, and contemporary traditions of vacationing this time of year.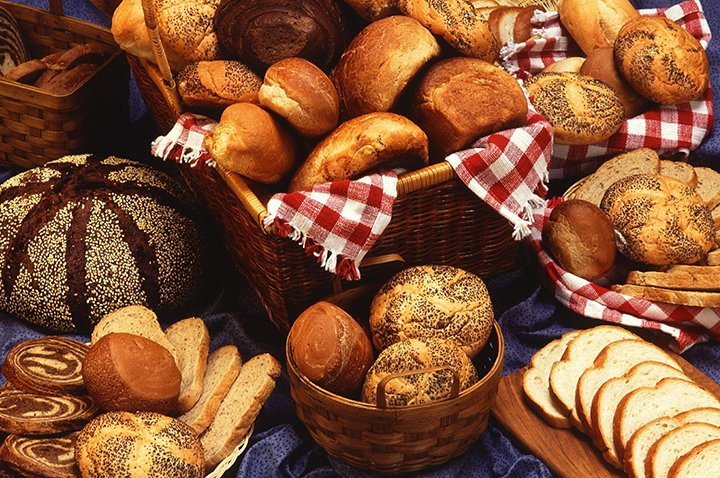 Good news for Lammas, though stressful for we humans: this year, the coronavirus pandemic is just one reason why this holiday deserves a little more attention.
The worldwide press for urgent change in racial justice, the lessons we've learned during the pandemic, and the importance of prepping for the future are all giving Lammas some more focus this year.
Traditionally celebrated on Aug. 1 or 2, Lammas is meant to honor what harvest season is all about: reaping what you've sowed, and putting it to use for what's ahead.
Some people like to call this holiday Lughnasadh. That's because it also honors one of the most powerful of all the pagan Gods: Lugh (pronounced "loo," like "Lou Grant"), the God of light, sun, AND skills, writes Ancient Pages.
Here's where the bread backstory starts to make sense. Bread represents "earning our way" by "the sweat of our brow," kind of like Lugh, writes Hazel Archer Ginsburg in her blog "Reverse Ritual". When you make bread, you're leaving the safe garden and melding the forces of nature with human activity, she says.
Gwyn, a self-described "Green Earth witch," writes in her blog "3 Pagans and a Cat" that baking is a way to meld nature love with compassion for humans. It's all about "gathering of ingredients," she writes.
"Picking the herbs from my garden or gathering fruits and vegetables at the local farmer's market. Mixing the flour, yeast, salt, and/or other ingredients to create dough for bread, muffins, scones, or something savory like a shepherd's pie.  These activities draw me to another place of connection with nature," she writes.
"The appeal is the time and energy put into the creation. The reaction of family or friends to what I've cooked is always satisfying. And as a Witch, it is a wonderful opportunity to put blessings or other positive intentions into the food I serve."
Bread also symbolizes community and transformation, writes the Southern Illinois Witches Alliance. Partaking of a loaf together is like a united recognition of the harvest. It honors a sense of "fullness."
So if you've been honing your baking skills during shutdowns or stay-at-home orders, here's your chance to put those new skills to spiritual — or, if you prefer, self-improvement — use.
Important qualifier in the age of coronavirus: be sure to follow social distancing when enjoying the bread together! No hands-on helpings. Better than a group, make some bread item and drop it off at your friend's doorstep. Or, bake something for yourself and consume it with a spirit of contemplative gratefulness for what you just created.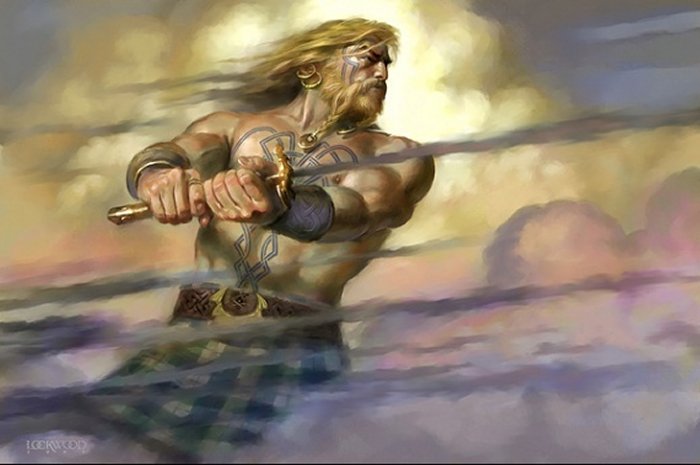 Amazingly, baking still isn't for everyone, not even this far into the pandemic. So the experts offer some other ways you can honor this holiday.
They are lesser given the coronavirus crisis and so many cancellations. For example, this was to have been the weekend of the Iowa Lammas Fest, cancelled because of coronavirus. Nevertheless, you can always find ways to honor the ancient spirit of Lammas:
• Try for the next three weeks to catch a glimpse of the Perseid meter shower, writes Lisa Jade in her blog The Agora. This year you're most likely to see this cosmic display around Aug. 12-13, she writes, although the shower may be visible through Aug. 24 in dark skies.
• Enjoy a garden, anything related to gardening.
• Make preserves. Eat some berries or any fruit of the season.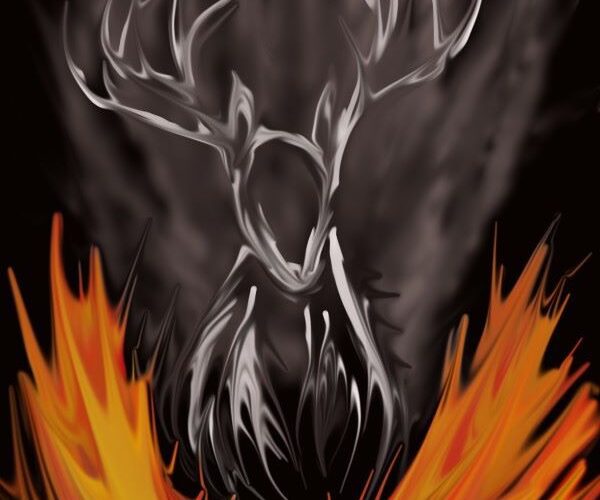 • Undertake some contemplation, asking yourself these questions, writes Gwyn: Have you sown enough to create the lasting health and abundance needed in your life and home? Did things grow as you expected? What commitments are there that you might need to renew, or let go? These questions will help you "let go of the chaff, and experience the mystery of transformation of the sowing, growth, cutting, threshing, winnowing, milling, rising and baking."
There are so many other suggestions. For more, check out Moody Moon's "10 Ways to Celebrate Lammas," or Sage Goddess's "Honoring Lammas."
Overall, Lammas encourages a transformative spirit, writes Hazel. "It is a time for sharing and appreciation, a time to consider our situation and learn the lessons of the ways in which we have reaped what we have sown, for good or for ill. It is also an auspicious time for deciding how to get the most from ongoing situations or projects, and how to bring more negative influences to an end. Sacrifices of old habits, old negative belief patterns or old emotional behavior patterns are acknowledged and released."