What:
Pride Party at Bass Street Landing
When: June 17, 2023
Where: Bass Street Landing, Moline
Who: Community members enjoying teen bands, drag performers, and vendors.
Why: The event is coordinated annually by The Project of the Quad Cities, which provides medical, mental health and sexual health services in 20 counties along the Iowa/Ilinois border. Its purpose is to celebrate Pride Month and promote awareness of TPQC services including AIDS/HIV testing.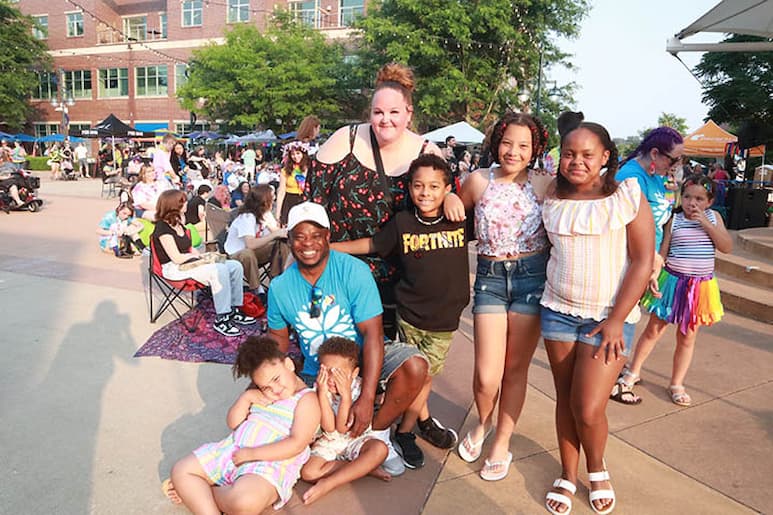 Adel Olapade and Samantha Norris with their children Kyle, Igha, Myles, Paris and Legend.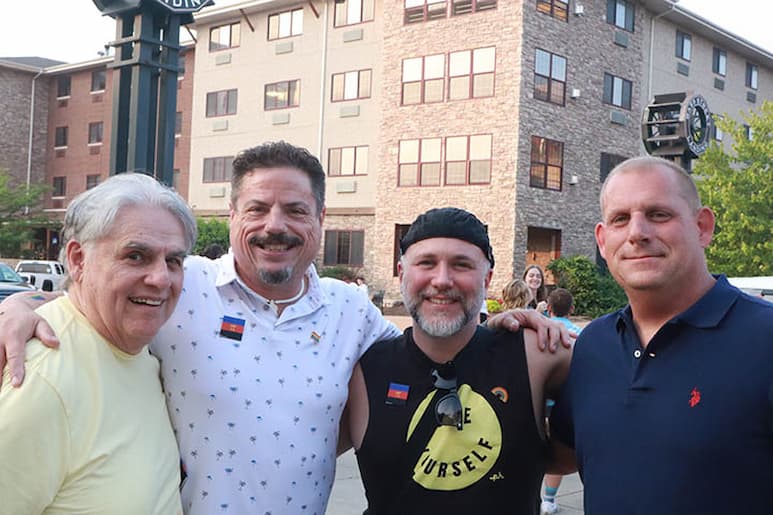 Mike Lopez, James Perez, Jim Lynch-Perez, and Jake Bazor.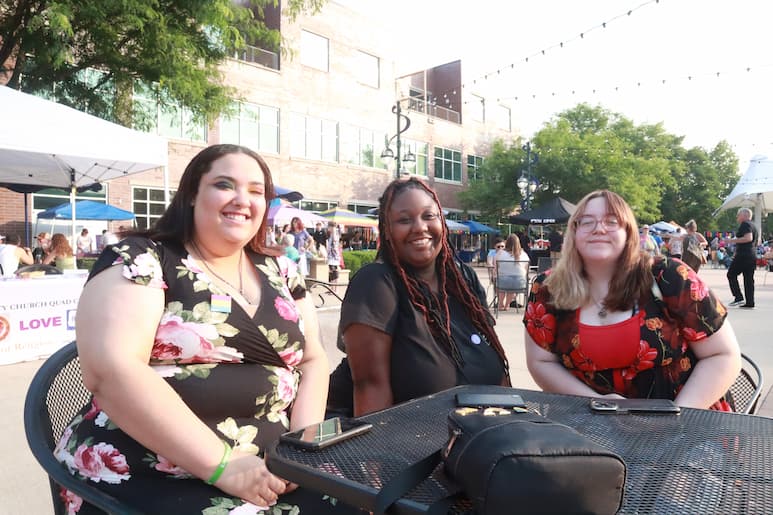 Friends Diamond Mitchell, Trayanna Thomas and Jacey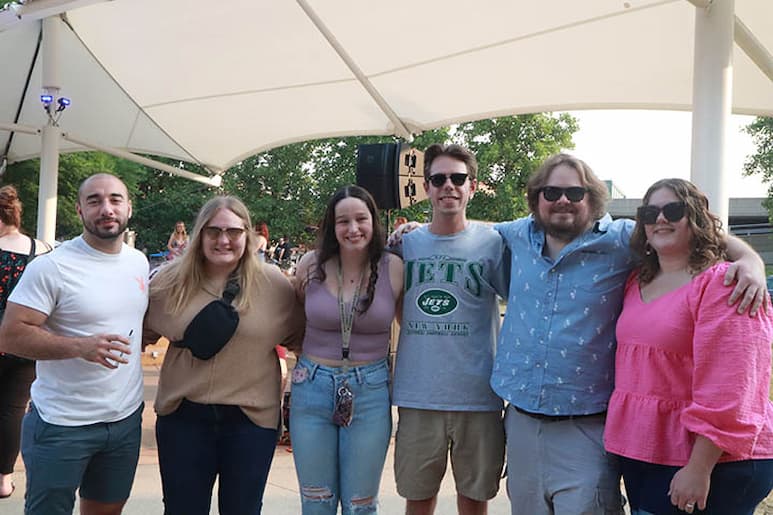 L to R: Elmar Ebrahim, Hope Jackson, Catherine Moore, Calvin Lewis, Scott Gallagher, and Melissa Walker.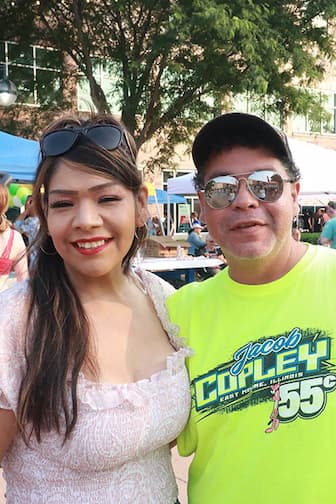 Graciela Macias and Armando Ochoa at Pride Party at Bass Street Landing, June 17, 2023.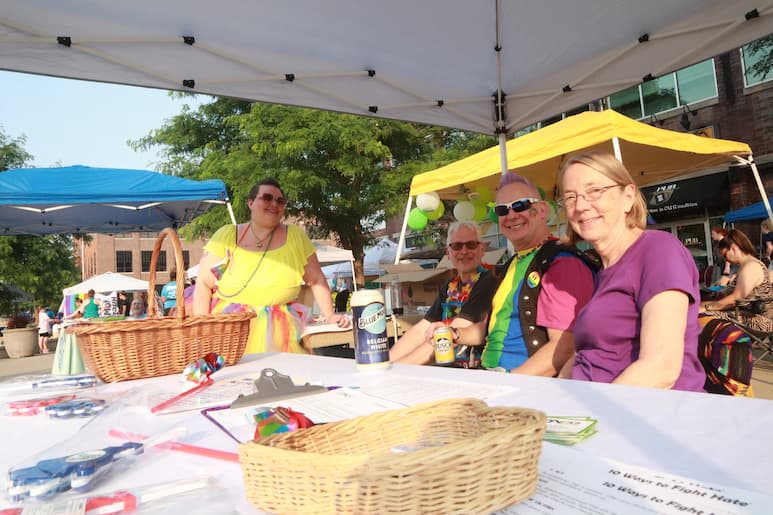 Rachel Peterson, Jeff Transou, Pastor Rich Hendricks of MCC of the Quad Cities, and Alta Price.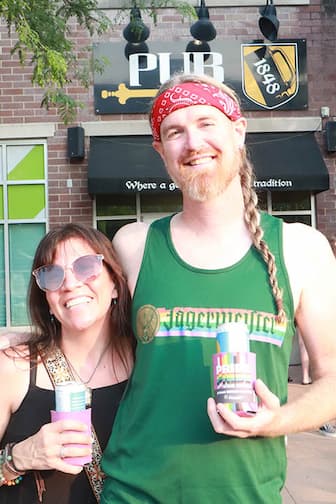 Nicole Wolfe and Heath Johnson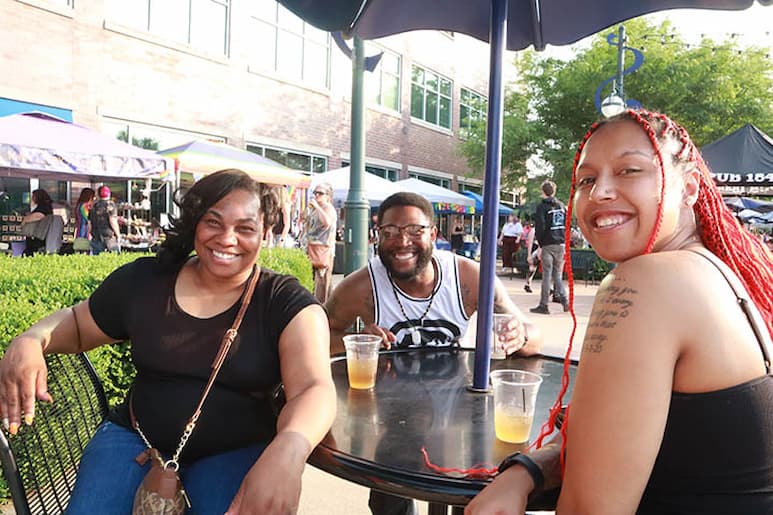 L to r: Angie Patterson with her son Andre, and his girlfriend Tay Rush.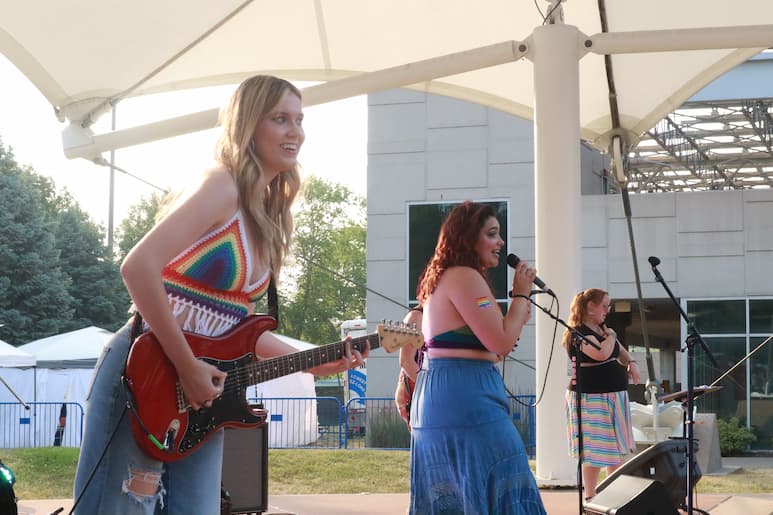 Katie Quinn left, and Ava Rowland of BTDT, formerly Been There Done That.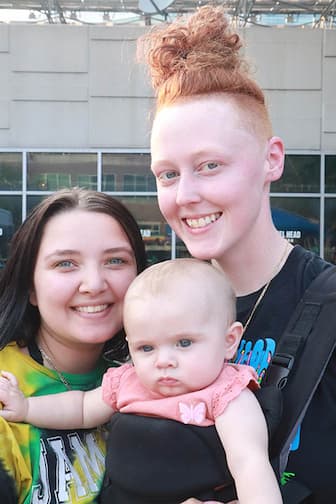 Kennedie Norris (right) and Carolyn Norris, with daughter Kenlynne.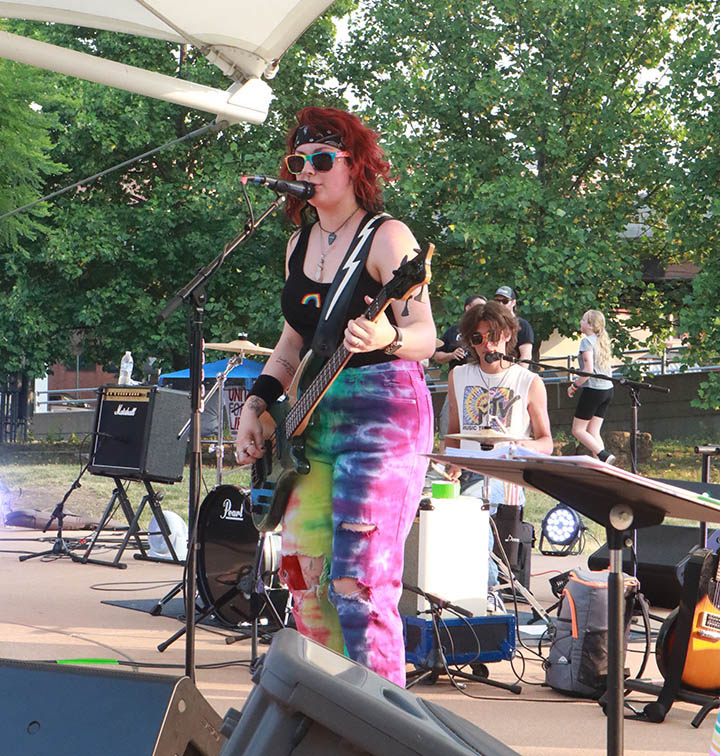 Izzy McChesney (front) and Carson Schar of BTDT (Been There Done That).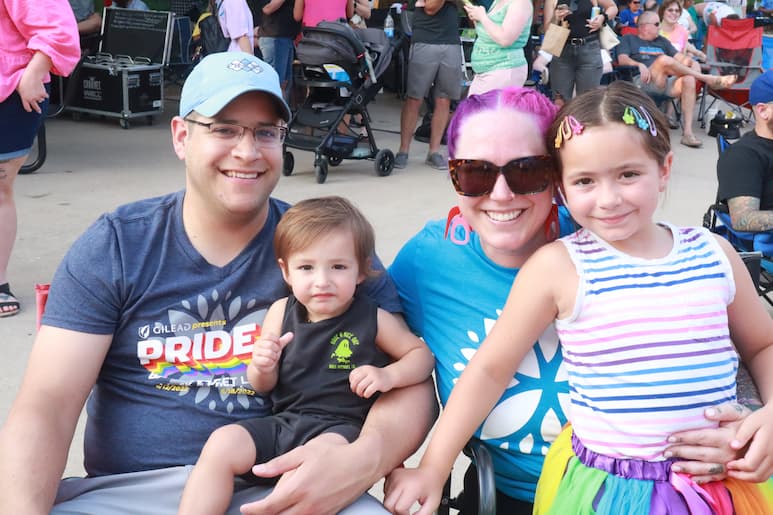 Family fun: Andrew, Eliza, Sarah and Vivien.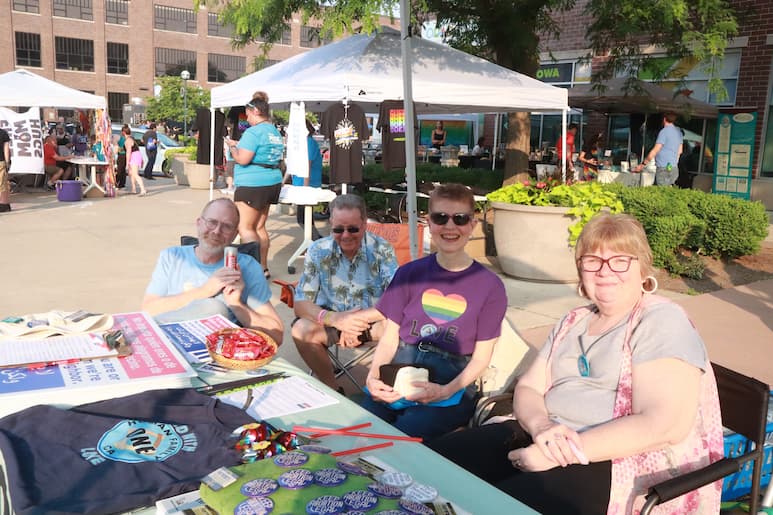 From One Human Family, l to r: David Stewart, Craig Brown, Connie Lannan and Joanie Demmer.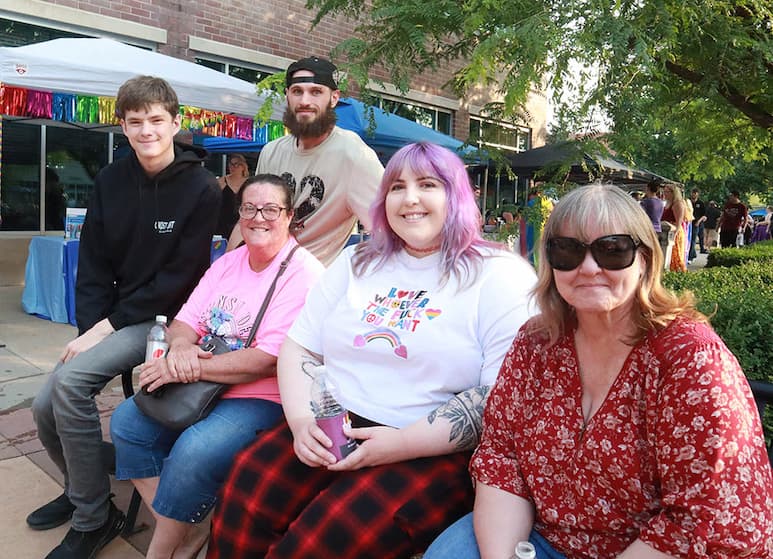 L to R: Lincoln, Jr., Pam Hylo, Julia Wilson, and Brenda Hylo.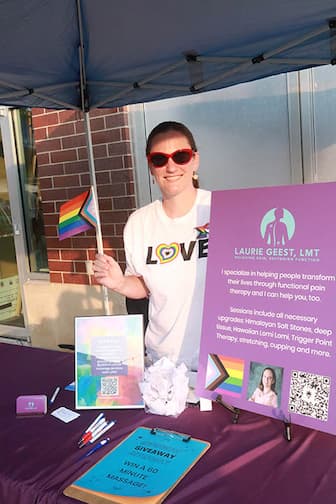 Laurie Geest, LMT, at the Pride Party at Bass Street Landing June 17.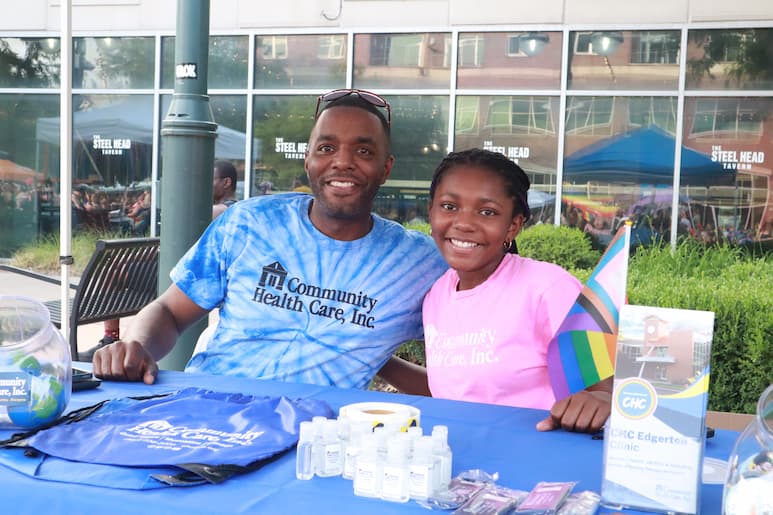 Shaun Taylor and daughter Maddi at the Community Health Care vendor booth.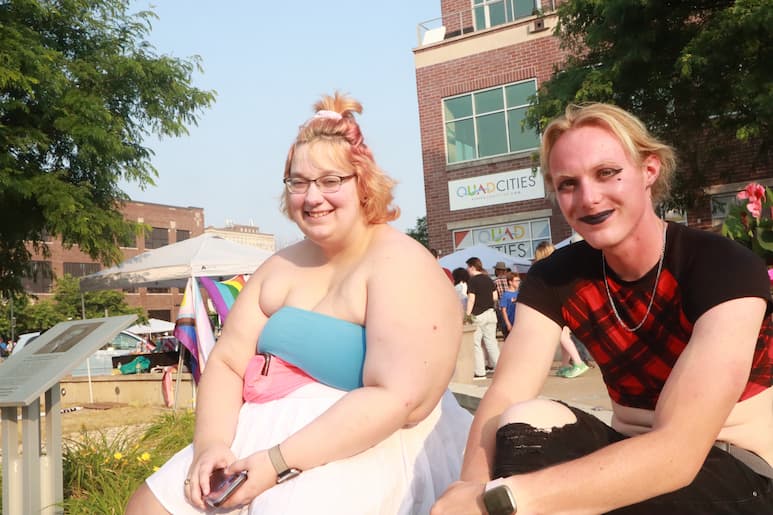 Julia Davis, left, and Matti Burtt.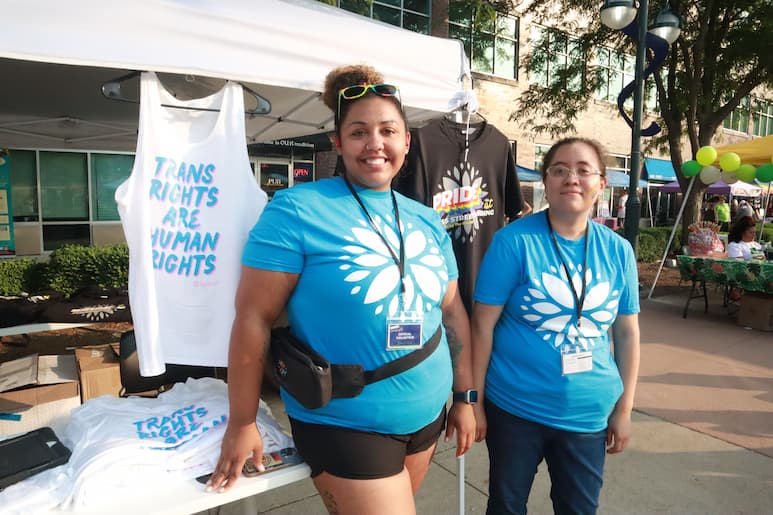 Volunteers with The Project of the Quad Cities along with shirts for sale at the Pride Party.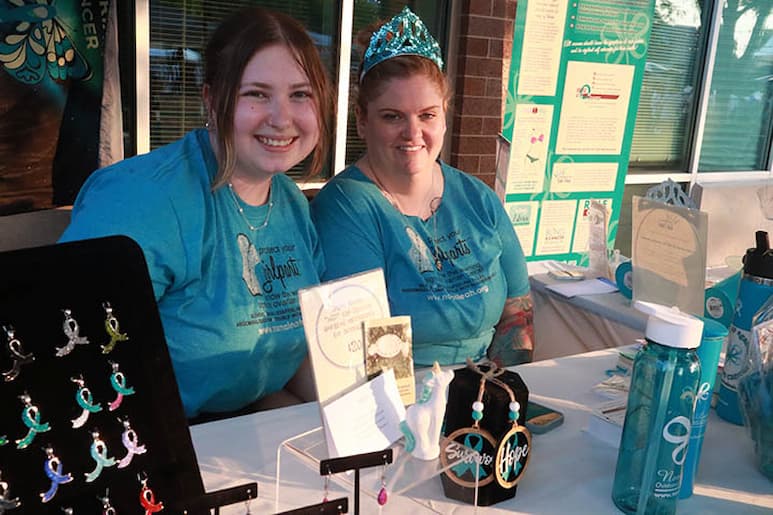 Lindsey Garrison and Abbie Griffin of NormaLeah Ovarian Cancer Institute.
(Cover image features in back row, Sloppy Joe, Joey Colorado, Scatface, Driller; middle row, Liquor Canoe, C-60, Virgin 1, Virgin 2; and in front row, Chola, Blazen and Confused, Allen Kneads, name unknown, and G. Giant.  For any corrections in names, please email reachus@therealmainstream.com)