Three timely themes define the newly-updated TRM Events Calendar: Women's History with an intersectional eye, spoken word, and events focused on providing support — which are fast becoming more relevant as we gradually emerge from the COVID pandemic's extreme isolation.
WOMEN'S HISTORY MONTH
• Short films by four young female playwrights are the treat tonight at "Urban Exposure: Young Women in Film, courtesy of Figge Museum's Urban Exposure Independent Film Project and Azubuike Arts. You can see "Coming Out Straight," a short film by Paris Davis that depicts a world in which the "norm" is homosexual; "More Than Color" by Dania Green; which along with Davis' film was honored by the Canada-based Emerging Lens Cultural Film Festival; "Feathers" by Meranda Castaneda; and "Joy" by Paxton Loquist. Afterwards, you can join an online Q&A with the filmwrights.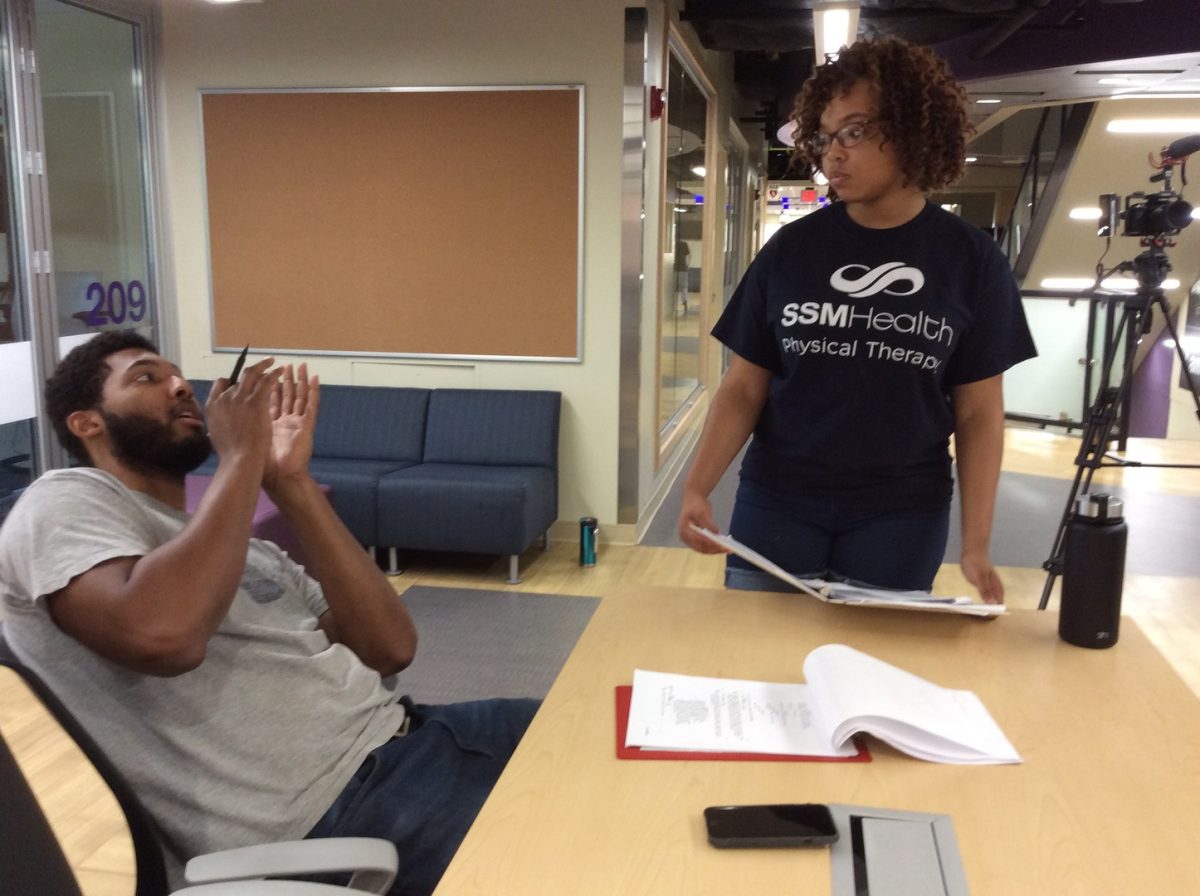 • A leading attorney and entrepreneur in the cannabis industry leads "Social Equity and Cannabis: Challenges and Opportunities " this Thursday, a look at how the emerging cannabis industry could help provide social justice to BIPOC communities that have been hurt proportionally by harsh drug policies. Laury C. Lucien (left in cover photo) will talk about how cannabis can "create a pathway for businesses and individuals who are disadvantaged due to their race, gender or socioeconomic status."
• March 21, an event outside of Chicago provides a tribute to Hazel Johnson, known as the "mother of environmental justice" for her work seeking to clean up the environmental waste steered to Chicago's southeast side. Her work to clean up "all kinds of pollution" in the Altgeld Gardens area started in 1979, reports NCROnline.
• Celebrate the legendary Maya Angelou (center in cover photo) March 23 in an online discussion following a screening of the documentary "And Still I Rise," composed of Angelou's words and archival photos and videos. You're asked t watch the film through www.kanopy.com and the Cedar Rapids Public Library (card needed to access), and then join this discussion coordinated by the Cedar Rapids Civil Rights Commission.
• Erica Lauren (right in cover photo) has almost 500,000 Instagram followers and models for many household apparel names. Proud to tout the label of "plus size model," she'll share her insights on body positivity and inclusiveness in the fashion industry, with a Zoom event March 31.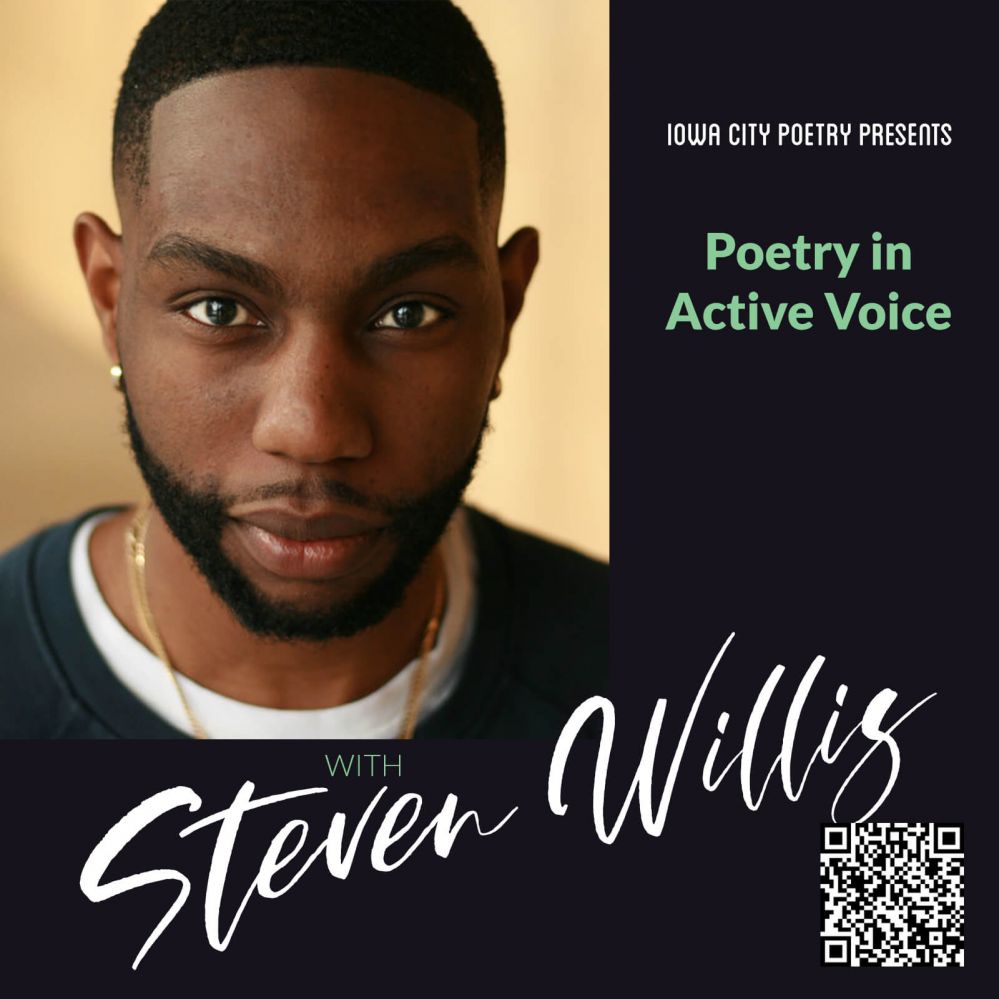 SPOKEN WORD AND POETRY
• Award-winning poet Steven Antoine Willis leads a four-week workshop, starting tonight, on taking a different approach to poetry. The series promises to "go beyond the classic approach of descriptive and reflective narration, and instead into vivid stories and scenes held together by distinct first-person voice." in poetry. You can sign up for the full series as late as 5:30 p.m. tonight; scholarships are available for those who may struggle with the $100 fee.
• Join another award-winning poet — who also happens to be a librarian — for Tuesday's night's "Poetry is Normal," hosted by the public library in Normal, Ill. Jessy Randall, a librarian for Colorado College whose poetry focuses strongly on women in science, technology, engineering and math, will read from her collection.
• Virtual Open Mic Night this Thursday evening gives you a chance to connect with Illinoisans on topics of racism and healing. This event is coordinated by Carbondale United.
• Transgender Michigan offers poetry, storytelling, music and more online March 30 and 31 during a two-day recognition of the International Transgender Day of Visibility.

SUPPORT
• The Quad Cities can now partake of in-person support groups for LGBTQ+ middle-schoolers and high-schoolers, plus a support group for transgender people in particular, tomorrow. All are happening at The Clock Inc. and its new headquarters at 4102 46th Ave. in Rock Island.
• United Action for Youth in Johnson County offers support groups for youth in general on Monday and Wednesday afternoons — plus numerous support events for teens of color and other groups.
• Dubuque County also offers support groups and teen activities for youth in general on Wednesday nights, and for LGBTQ+ youth in particular (two Mondays a month).
Check the calendar also for four different "do it yourself" jewelry-making classes at Iowa City's Beadology Iowa (all socially distanced and masked); yoga, meditation and more at ReAlive Metaphysical in Cedar Rapids; and drag events at the Driftless Inn in Dubuque and The Blazing Saddle in Des Moines.
Click here to see the full TRM Events Calendar featuring events online and throughout Iowa and Illinois.
ALL listings on the Events Calendar are FREE; this is a community service available to any entity that hosts intersectional, progressive and LGBTQ-affirming events in the two-state area and online. The Real MainStream does its best to research and discover events itself; we can do even better if community groups help us out by sending their events in! So If your favorite nightspot, event venue, or community group does not have their event(s) listed here, ask them to send their events in at reachus@therealmainstream.com.