Due to popular demand, we are adding a new feature in The Real MainStream: "Your Words," featuring poetry and prose submitted by our readers. Our debut poet: Coralville resident Katie James, pictured here with her son Ro.
"Basically, I am a gay mom who is also raising a 13-year-old trans guy. Being the parent of a trans kid is a unique experience, but seeing your child bloom into exactly the person they were meant to be is one of the most rewarding things any parent can witness. There are so many highs and lows, and it's a massive learning curve. But I wouldn't trade my guy for anyone.
"A lot of people have questions about parenting a trans kid and have a hard time imagining what they would do in the same situation. You can easily find things about the science and stats of it all, so I wanted to try and create something that more accurately described the feelings behind it. Feelings are universal. They're easier to identify with."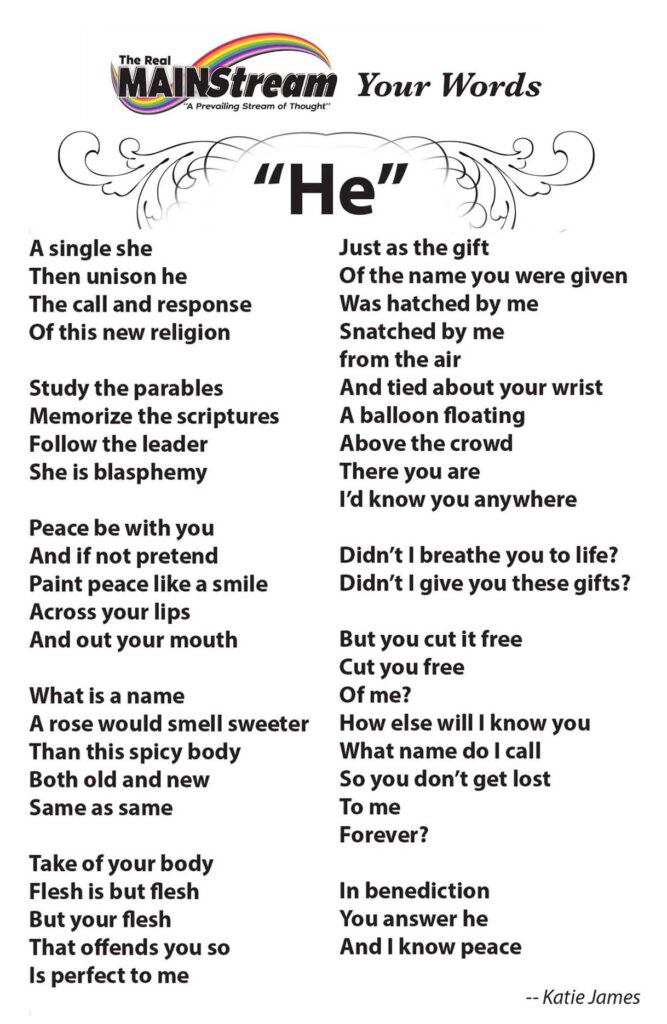 To submit your composition for consideration, it's easy:
• Email your piece to chris@therealmainstream.com.
• Include a brief introduction about what inspired the piece.
• Provide a photo of yourself, your general profession, and your city of residence, to publish with your piece.