This is the first in an occasional series about progressive destinations located in outlying Iowa: shops, galleries, centers and watering holes located outside of the progressive "bubbles" of Johnson, Linn and Polk counties (Iowa City, Cedar Rapids and Des Moines).
The Depot Brewery, 500 N. 4th St., Fairfield
Fairfield's eclectic spiritual energy is at the heart of this new live music hall. "The common ground here is the unspoken awareness of the 'give and receive' relationship between the energy on the stage and the energy in the audience," says manager Emily Bernards. "It's the music meeting the feelings of itself."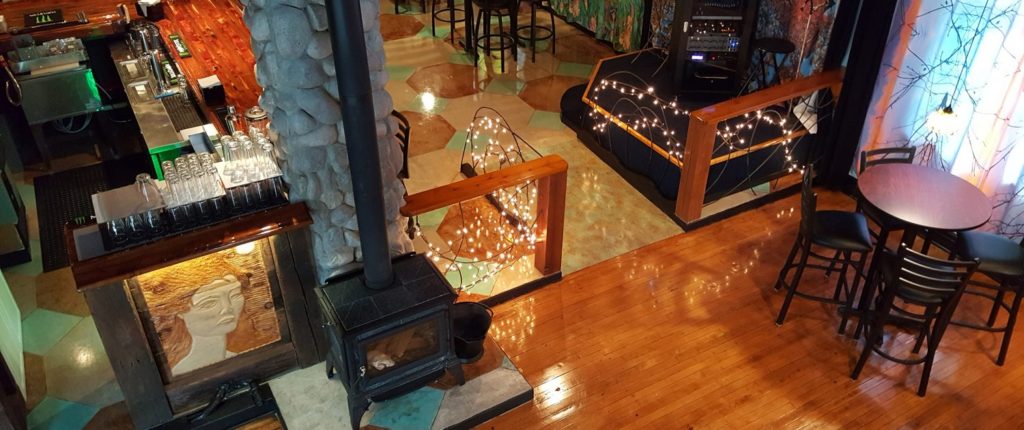 The Depot bears many other progressive hallmarks: it is solar-powered. It brews its own beer — also with solar power. Its walls are devoted to local artisans — 12 of them, in fact. Much of The Depot's interior is designed by woodworking artist John Schirmer, whose description of his work captures The Depot's self-professed mission:
"I try to create work that includes harmony, balance and rhythm to result in a woodcut print that 'sings.' I love to express the beauty, fun and irony of life so that the world is a little more beautiful, funny and ironic."
Coming up in the next month at The Depot, consider:
• The Dead Line String Band Apr. 20. Bernard describes them as "a backyard bluegrass folky Jam style feel with a lil rock sandwiched in between."
• Animation Cabaret By (And)rogyny Apr. 27: Combining drag, song, dance comedy and computer-graphics animation. The show is Hosted by Ziggy Tonic, part of Fairfield's Fiest Club Burlesque Troupe.
• Tray Good and The Unified Feel May 10: This trio of students from the nearby Maharishi University of Management uses two guitars, a set of drums and themselves to create "lyrical hip-hop." The band has also founded a community recording studio at the university.
ReAlive Metaphysical & Repurposing, 1060 7th Ave., Marion
Korrina Dawson considers herself someone who makes it happen — who manifests her goals through the power of positive and focused thinking. That's how she came to be owner of ReAlive Metaphysical, a co-op/consignment store that is also home to a smattering of furniture in various stages of refurbishment.
The shop along Marion's charming main drag has an overall feel of a treasure chest, historic home, your grandparents' long-ignored shed in the back, a candy store, and a sanctuary all in one. Crystals, stones, jewelry and spiritual symbols are surrounded by artwork amid the constant scent of incense and sage.
Dawson is constantly offering healing modalities and workshops of all kinds: Reiki, clairvoyance, spiritual readings, tarot card readings, astrology, palm readings and more.
While the spirituality is alternative, it is also rooted in or welcoming to Christianity and most other spiritual belief systems. Regular weekly happenings at ReAlive include meditation on Mondays and readings on Saturdays.
• Coming up May 4, ReAlive offers an all-day "mediumship expo," and it's now perhaps the only place in Iowa to feature a crystal healing therapy bed.
Kae Apothecary, 100 1st St. W., Mount Vernon
Andrea Gorsh founded Kae Apothecary to bring wellness opportunities and a sense of community to her hometown. Inspired by her own battle with celiac disease since 2009, Gorsh started with a line of her own gluten-free beauty products and eventually started her own healing center.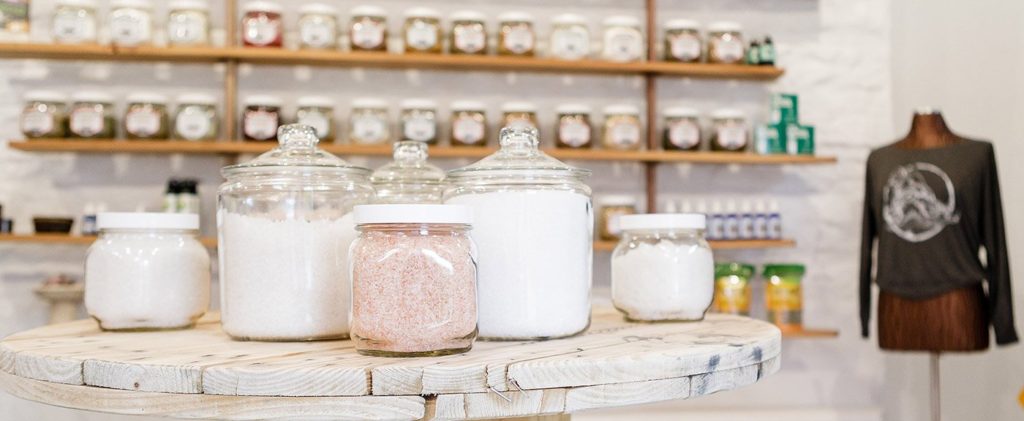 She's committed to "helping you find the connection between mind, body and spirit" and seeks others who value the same. Coming up:
• Animal totems are the focus of an April 25 workshop, where guided meditation, table discussion and more will help attendees discover their own animal totems.
• Coming May 4 and 5 is the grand opening for the Sanctuary at Kae Apothecary. The day includes face painting, iced tea, and a chance to meet the practitioners. Over time, The Sanctuary will offer massage, reiki, cupping, Shamanic healing, and additional natural therapies – grounded in kindness and a welcoming environment.
• Two Reiki workshops are coming May 18 and 19. Newbies and the experienced can learn about the history, fundamentals and techniques used in typical Reiki sessions.