CHAMPAIGN, ILL. — When Anna Peters and her business partner at the Art Coop began to think about how the pandemic might affect LGBTQIA children, they became worried.
And then, inspired. Peters and co-owner Hilary Pope, along with Pope's art teacher partner, realized they were already equipped to help with the arts resources all around them in the Coop, founded in 1971.
The result, quickly, was 250 "queerantine kits" filled with art supplies out the door to "Kindness Queers," who are LGBTQIA youngsters who may not have access to arts supplies during the pandemic. Art Coop and Uniting Pride-Champaign County are now accepting donations from anywhere in the country to help them provide art supplies to central Illinois youngsters.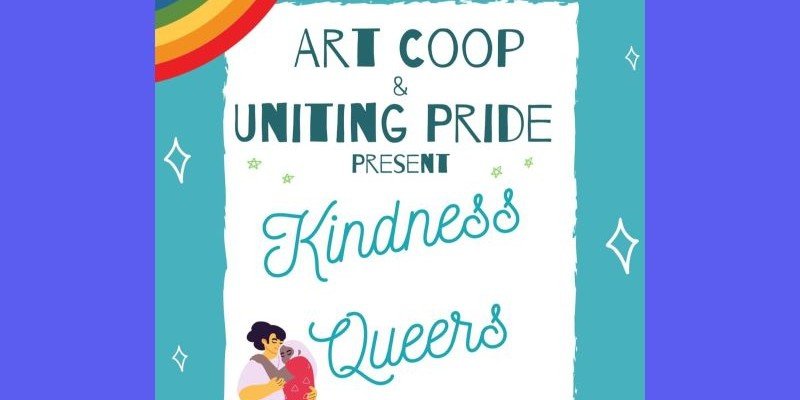 "First we realized, 'we have so many things already in our store!' " said Peters. "Then we realized, 'Oh man, there are some kidlets that will need our support.' We started to think about how losing schools would affect people other than adults.
"Then, we had a couple people say, 'hey, we love what you're doing! We have money to donate. Could you reach out to get them to our GSAs to get support toe kids?' "
The response to Art Coop and UP-Champaign's effort has already been nationwide and could be even moreso, says Darya Shahgheibi, program administrator for UP. "There are two parts," they said. "You can be a Kindness Queer and sign up to purchase a kit here in Champaign or anywhere." Or, people can pre-purchase a kit for someone else.  "My mom lives in Arizona, and she bought some kits," Shahgheibi said..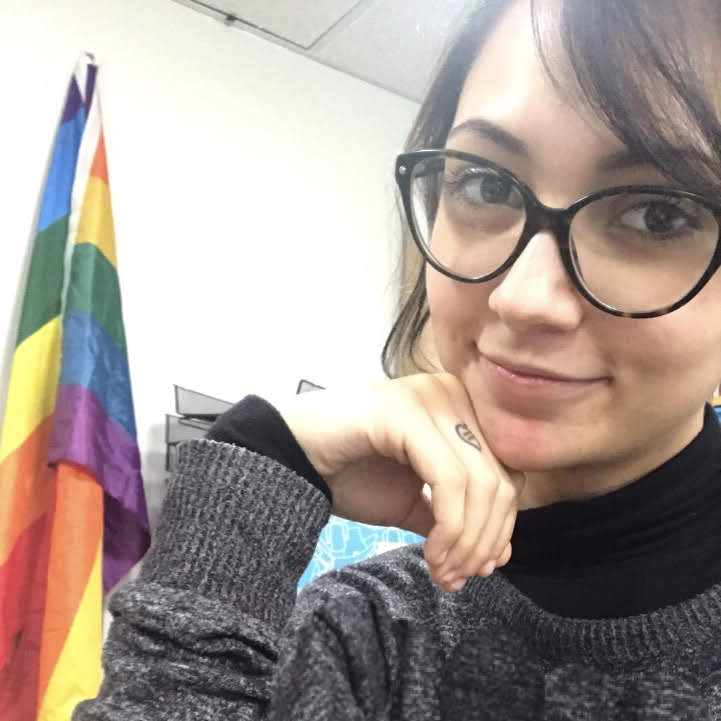 The other part are Kindness Queers kids who need a kit but cannot purchase one for themselves. UP asks that these kids be located in Champaign County or the near vicinity. Local families fill out forms that lay out "self-care" needs like socks, in addition to art supplies. They ask for children's favorite colors, their gender identification if they choose, and other personal details.
Shahgheibi and volunteers help personalize each kit and will accommodate children and teens in the general area if possible. "If there are kids that live on the outskirts of Champaign and can't come in and pick one up, but if they live on the outskirts and can't drive in but really need one, they can send me an email saying what kind of kit they want," they said. "I can get it to them."
If you'd like to donate to the "queerantine kit" fund at Art Coop and UP-Champaign, click here. If you're a child, teen, or parent who needs a kit and wants to become a "Kindness Queer," click here. Peters said the Art Coop also would not discourage outreach from artists who want to donate their own work to "queerantine kits" and steers those inquiries to her at anna.k.peters@gmail.com.
(cover picture features Hilary Pope, left, and Anna Peters, right, co-owners of Art Coop. Photo courtesy of Anna Peters)